随着中秋节和国庆节的临近,融润迎来了一场别开生面的季度生日会,为寿星们送上一份温馨、欢乐的节日祝福。这次生日会别致地融入了中秋和国庆元素,让大家在喜庆的氛围中尽情享受。活动精彩纷呈,不仅有趣味十足的游戏,还有美食佳肴和精美礼物,让每位寿星都感受到无尽的欢乐与关怀。
As the Mid-Autumn Festival and National Day are approaching, Rongrun held a unique quarterly birthday party to send warm and joyful holiday blessings to the birthday girls. This birthday party uniquely incorporated Mid-Autumn Festival and National Day elements, allowing everyone to enjoy themselves in a festive atmosphere. The activities were exciting and included not only interesting games, but also delicious food and exquisite gifts, making every birthday boy feel endless joy and care.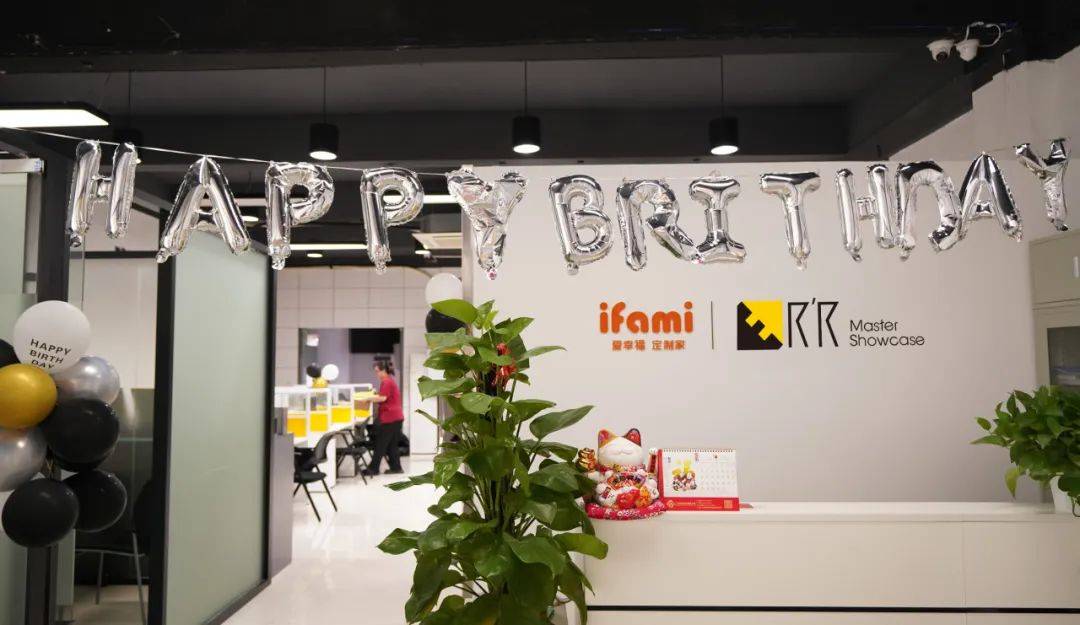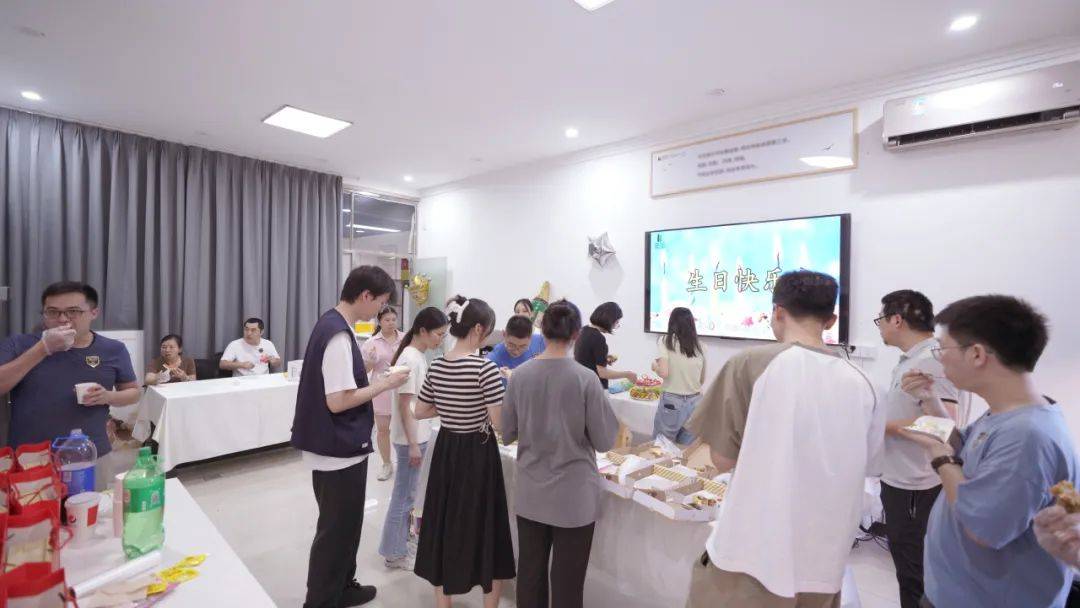 生日会现场充满了欢声笑语和幸福的氛围。其中一个备受期待的游戏是扭扭棒编制兔子小灯笼。参与者们拿起手中的扭扭棒,巧妙地编织出一个个可爱的兔子小灯笼,展现出每个人独特的创造力和巧手。
The birthday party was full of laughter and happiness. One of the much-anticipated games is to make a bunny lantern with twist sticks. Participants picked up the twisting sticks in their hands and skillfully weaved cute little rabbit lanterns, showing everyone's unique creativity and skill.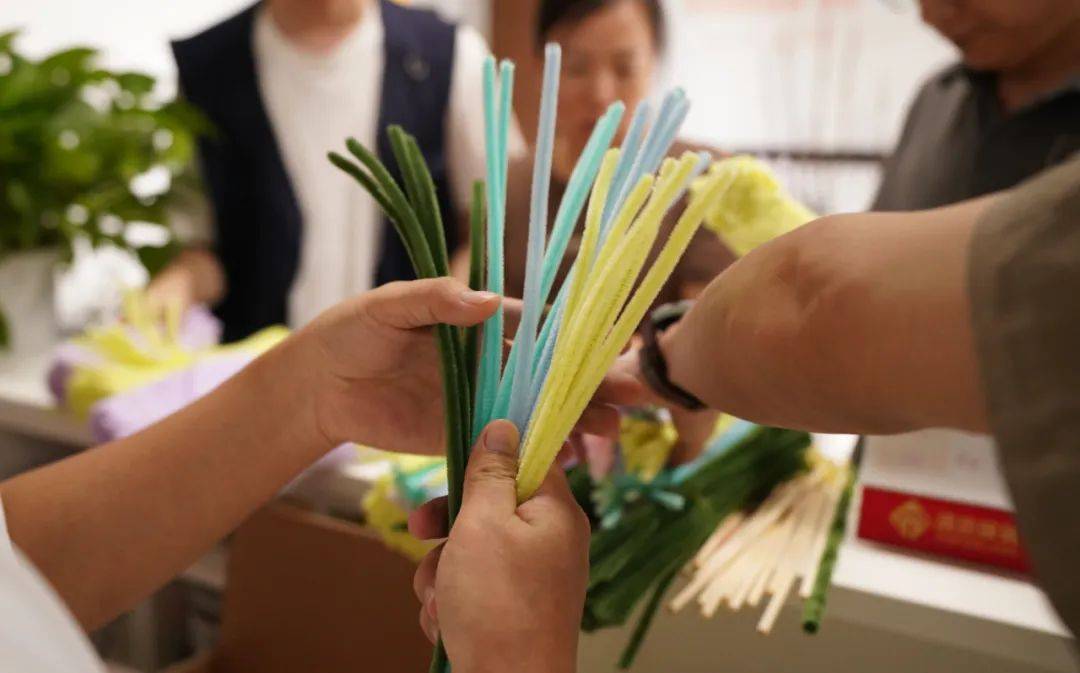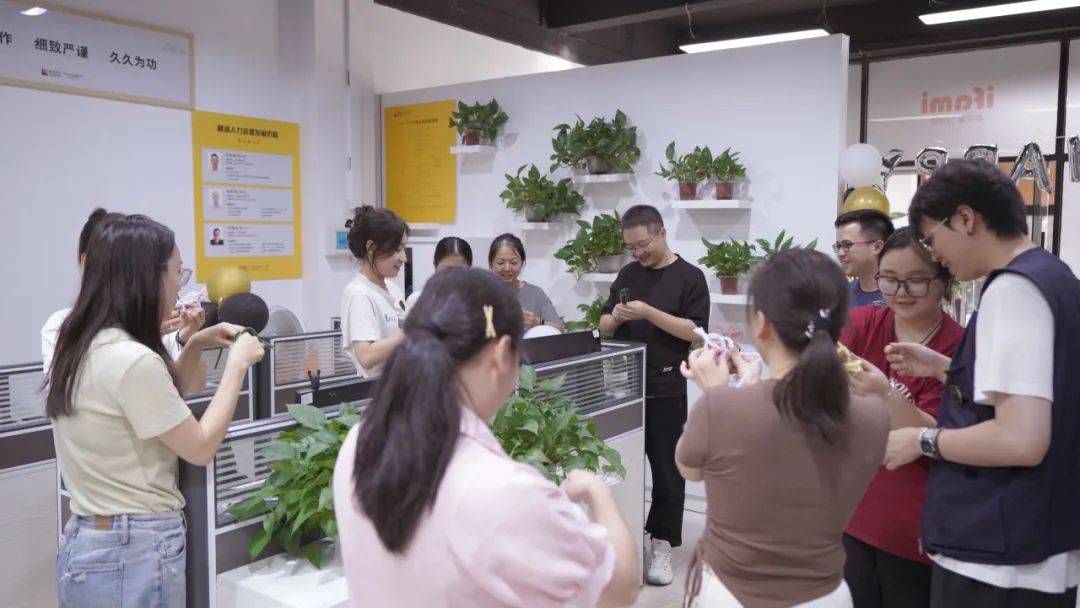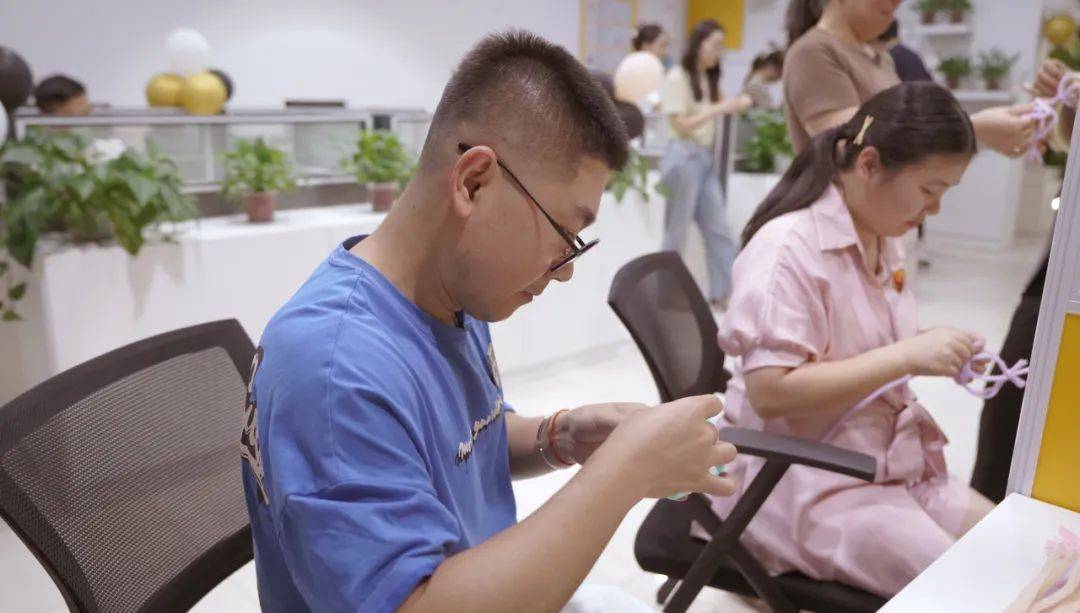 最后,根据参与者编织的成品质量和速度,评选出前七名并为他们颁发了别致的礼品,让大家在游戏中感受到团队的互动和竞争的乐趣。
Finally, based on the quality and speed of the finished products woven by the participants, the top seven were selected and unique gifts were awarded to them, allowing everyone to feel the fun of team interaction and competition in the game.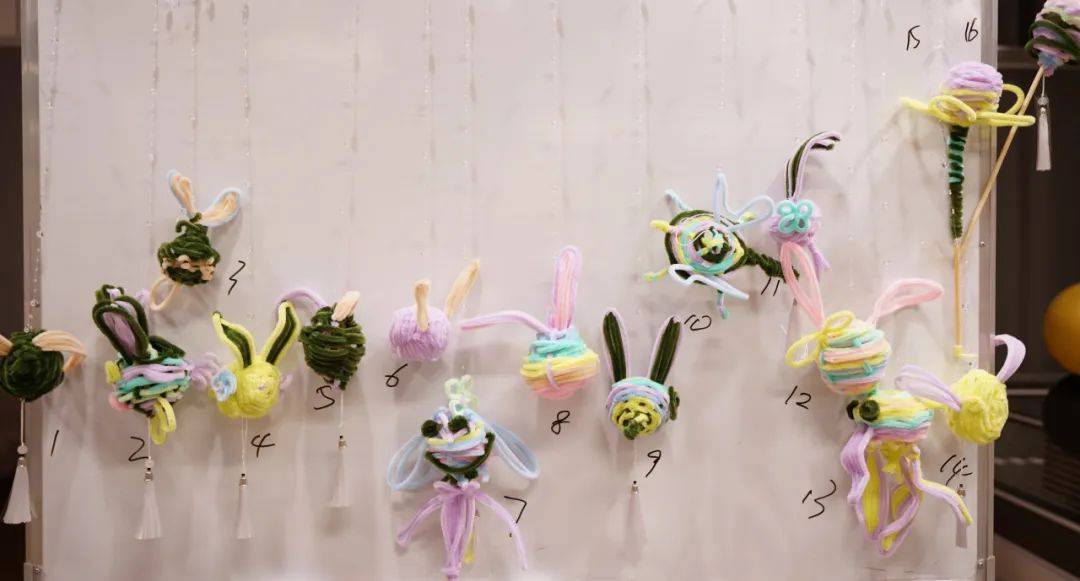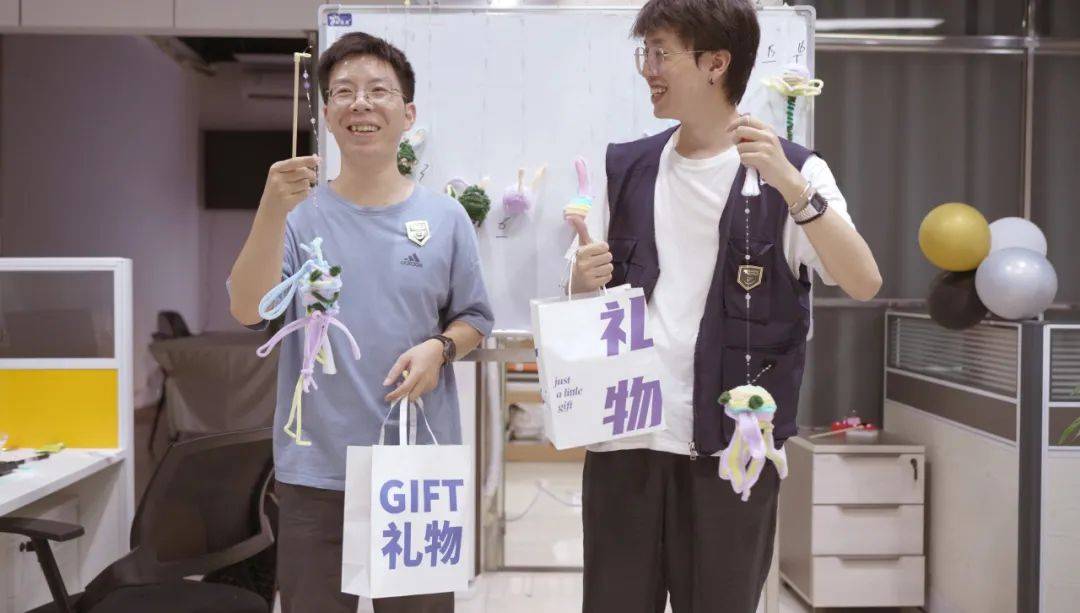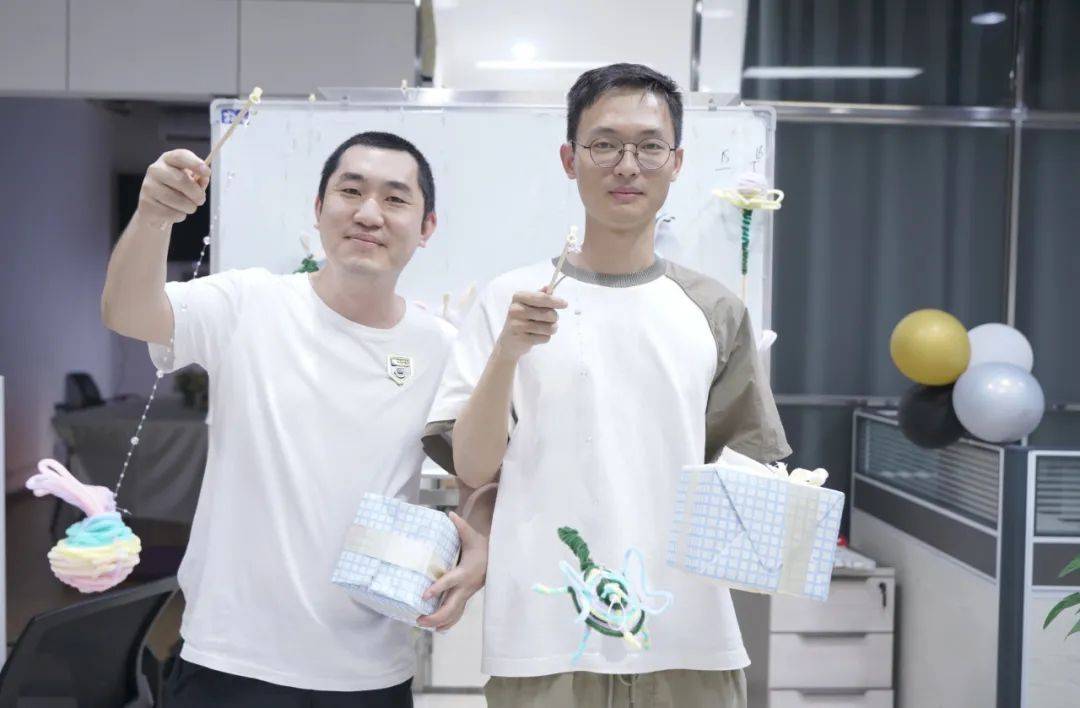 除了精彩的游戏,美食也是生日会上的一大亮点。丰盛的餐桌上摆满了各式美味佳肴,从传统的中秋月饼到国庆特色小吃,还有精致的蛋糕,每一道菜品都是精心准备的艺术品。大家围坐在一起,尽情享受美食带来的幸福和满足,展开了一次别样的味蕾之旅。
In addition to the exciting games, food is also a highlight of the birthday party. The sumptuous dining table is filled with all kinds of delicacies, from traditional Mid-Autumn moon cakes to National Day special snacks, as well as exquisite cakes. Each dish is a carefully prepared work of art. Everyone sat together, enjoying the happiness and satisfaction brought by the food, and embarked on a different kind of taste bud journey.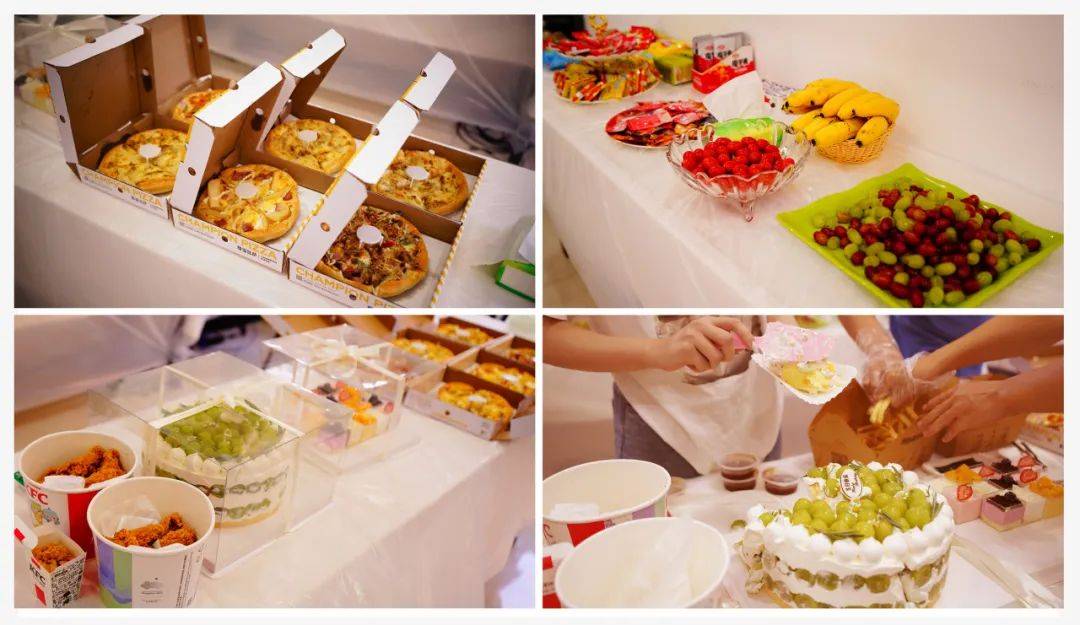 而对于寿星们,公司也准备了精美的生日礼物。这些礼物不仅代表了公司对于每位寿星的感谢与慰问,更是对他们一年辛勤工作的肯定和鼓励。精心挑选的礼品体现了公司对于员工的关怀和重视,让每位寿星都能感到自己的特殊与重要。
For birthday stars, the company has also prepared exquisite birthday gifts. These gifts not only represent the company's gratitude and condolences to each birthday star, but also affirmation and encouragement for their hard work throughout the year. The carefully selected gifts reflect the company's care and attention to its employees, making every birthday girl feel special and important.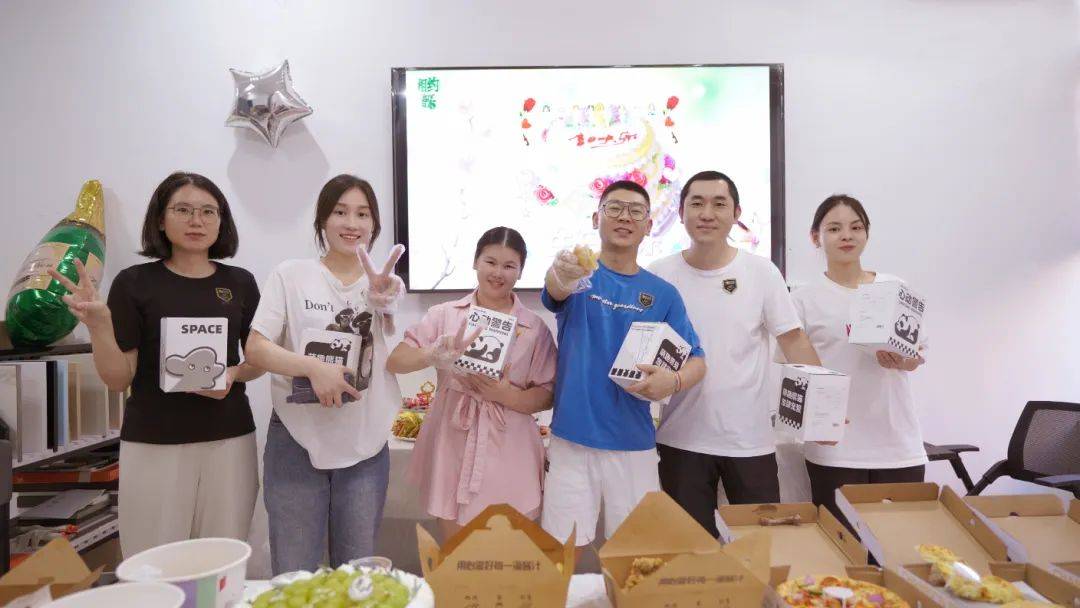 融润一直以来都注重员工的团结和互动,通过举办生日会等活动,让每一个员工都能感受到大家庭的温暖和关怀。而此次季度生日会则在中秋和国庆的节庆氛围中隆重举办,让大家在传统节日与公司文化的结合下,体验到无尽的欢乐与团结。
Rongrun has always focused on the unity and interaction of employees. By holding birthday parties and other activities, every employee can feel the warmth and care of the big family. This quarterly birthday party was held grandly in the festive atmosphere of Mid-Autumn Festival and National Day, allowing everyone to experience endless joy and unity through the combination of traditional festivals and company culture.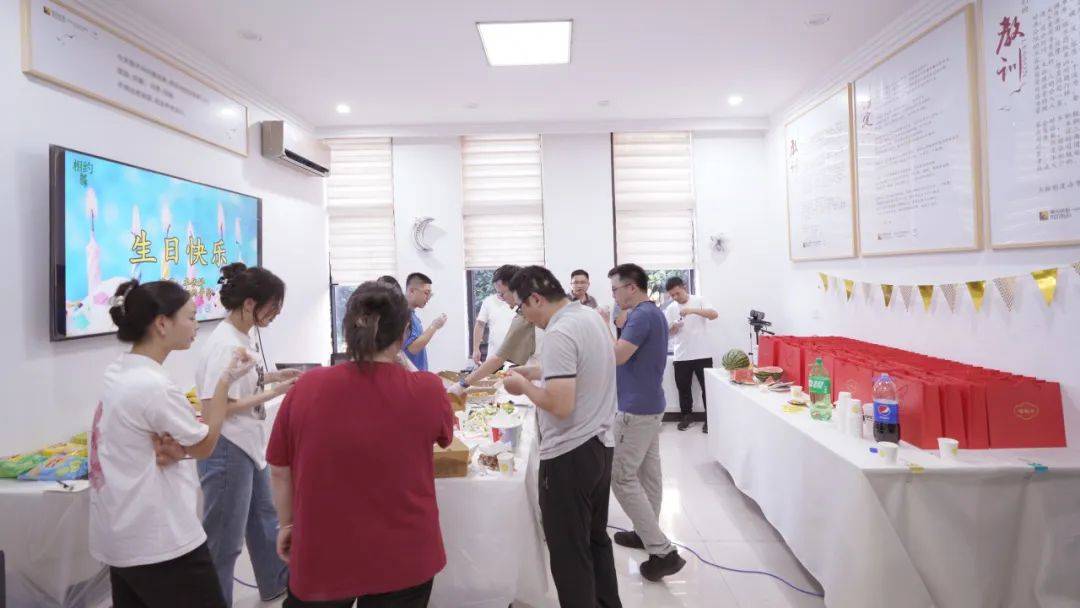 这场季度生日会不仅仅是一次庆祝生日的活动,更是展现团队凝聚力和互动交流的机会。在这个欢乐的氛围中,大家自由交流、共同娱乐,增进了彼此之间的感情和理解。大家在忙碌的工作之余找到了片刻的轻松和放松,更加激发了大家的工作热情和创造力。同时,也让员工们更加紧密地团结在一起,共同主动创造未来。公司将继续致力于为员工们创造更好的工作环境和幸福生活,让每个人都能够实现自己的梦想和目标。
This quarterly birthday party is not only an event to celebrate birthdays, but also an opportunity to demonstrate team cohesion and interaction. In this joyful atmosphere, everyone communicates freely and has fun together, which enhances mutual feelings and understanding. Everyone found a moment of relaxation and relaxation after busy work, which further stimulated everyone's work enthusiasm and creativity. At the same time, it also allows employees to unite more closely and jointly proactively create the future. The company will continue to be committed to creating a better working environment and happy life for employees, so that everyone can realize their dreams and goals.