邀请函 | 9月阔别三年,强势回归的香港珠宝首饰展览会融润期待与你相约!
今年9月,全球大型珠宝展环球盛事| 九月香港珠宝首饰展览会 (JGW) 自2019年以来首次强势回归,云集3000多家来自逾50个国家及地区的展商,在超过40个团体展团和主题展馆内,展出璀璨生辉的珠宝和宝石产品,同时,多位荣获"非凡40"大奖的业界领袖将分享其真知灼见,势必为买家送上期盼已久的精彩体验。
In September this year, the world's largest jewelry fair is a global event | The September Hong Kong Jewelery and Gem Fair (JGW) returns strongly for the first time since 2019, gathering more than 3,000 exhibitors from more than 50 countries and regions, in more than 40 group pavilions In the theme exhibition hall, dazzling jewelry and gemstone products are on display. At the same time, many industry leaders who have won the "Extraordinary 40" award will share their insights, which will surely provide buyers with the long-awaited wonderful experience.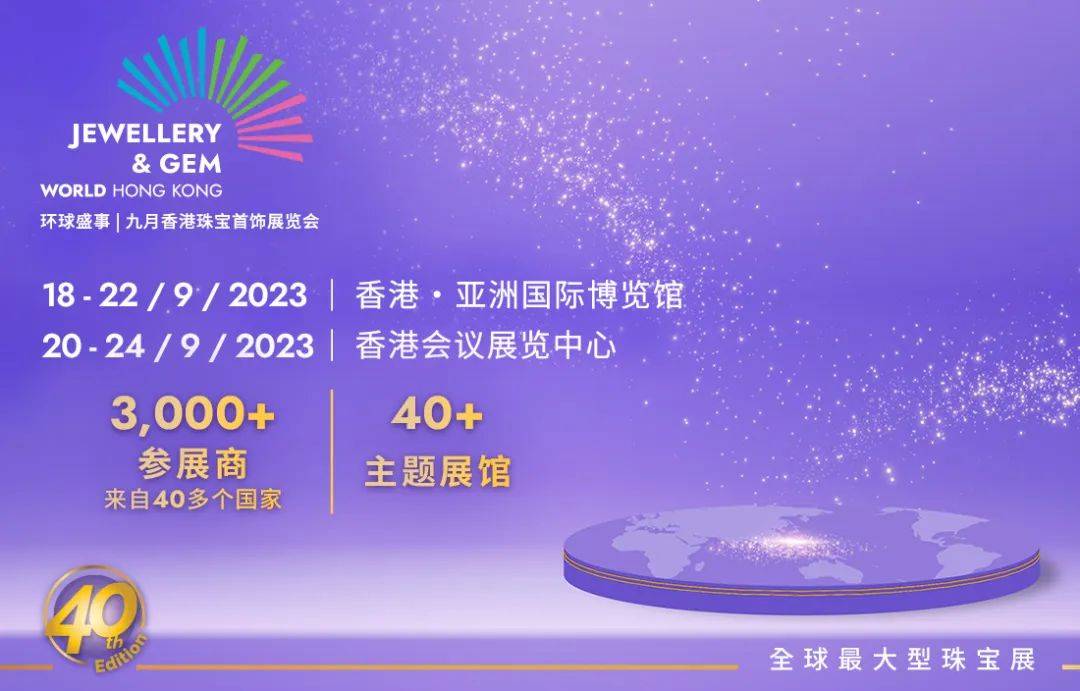 图片来源(亚洲国际博览馆官网)
作为商业空间中重视设计感的品牌,RONRUN融润展柜将在2023香港珠宝首饰展览会亮相,给观众带来融润品牌的匠心与创意。
As a brand that values design in commercial spaces, RONRUN showcases will be unveiled at the 2023 Hong Kong Jewelry and Gem Fair, bringing the ingenuity and creativity of the Ronrun brand to the audience.

RONRUN融润展柜品牌源自中国,享誉世界,本次参展是展现品牌的实力呈现。自2000年把"中国高端智造走出国门"这一全新概念走进世界,长期为国内外知名的奢侈品品牌、珠宝、博物馆等行业客户提供专业化的高品质服务。目前,已服务了全球超过70个国家和地区。
The RONRUN display cabinet brand originates from China and is world-renowned. This exhibition is a demonstration of the strength of the brand. Since 2000, it has introduced the new concept of "China's high-end intelligent manufacturing abroad" to the world, and has long been providing professional and high-quality services to well-known domestic and foreign luxury brands, jewelry, museums and other industry customers. Currently, it has served more than 70 countries and regions around the world.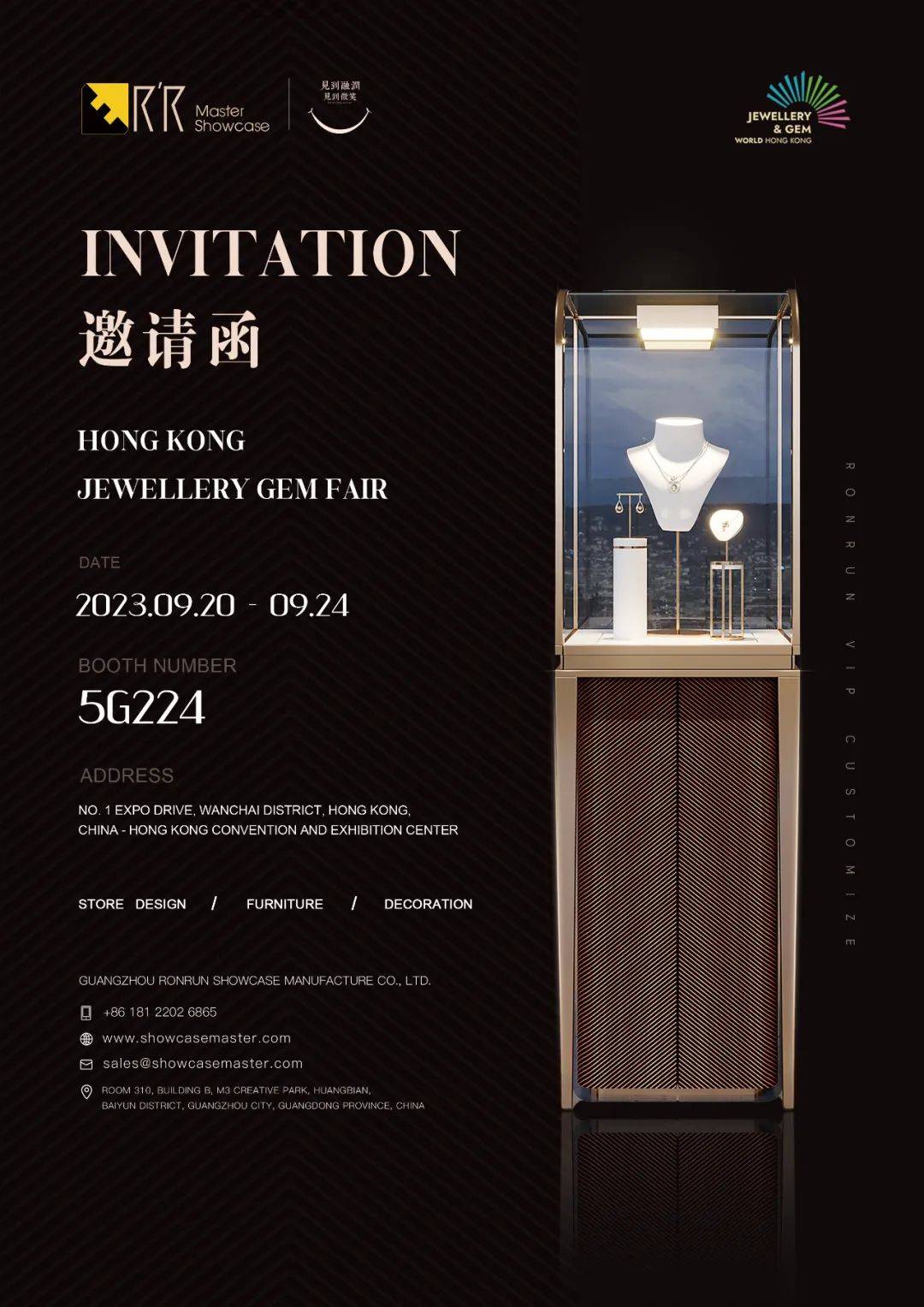 一直以来,RONRUN融润践行"见到融润见到微笑"的品牌文化。
我们是如此喜悦地接纳当下的自我,微笑地面对每一次的遇见,我们坚信善意的力量每一次的微笑,都是我们善意的表达,我们勇敢持续地向世界表达我们的善意,也号召大家跟我们一起,向世界展现善意,展现我们的微笑,让世界因我们多一份微笑,多一份美好加入我们的微笑联盟,全球合伙人暨微笑联盟号召者。
RONRUN has always practiced the brand culture of "seeing Ronrun and seeing a smile".
We accept our current selves so happily and face every encounter with a smile. We firmly believe in the power of goodwill. Every smile is an expression of our goodwill. We bravely and continuously express our goodwill to the world and call on everyone. Join us to show goodwill to the world, show our smile, and let the world have more smiles and more beauty because of us. Join our Smile Alliance, global partner and caller of the Smile Alliance.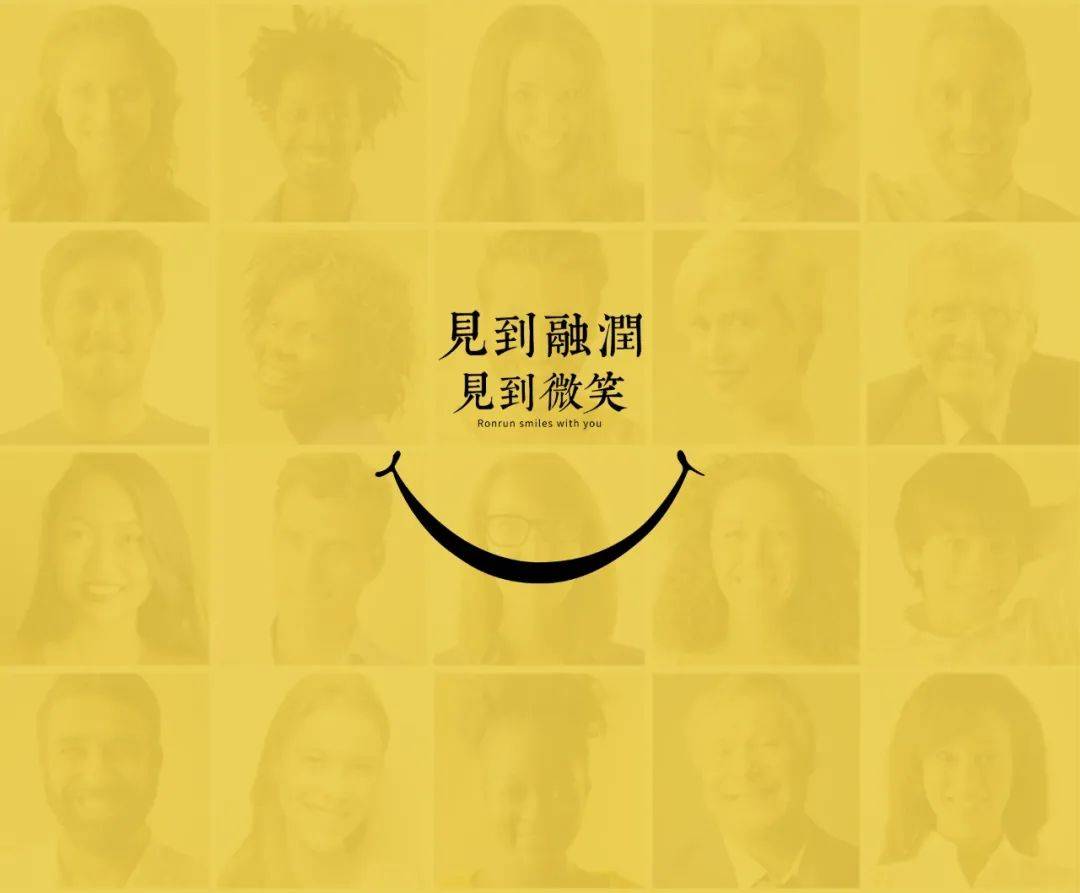 RONRUN融润是一直在关注国际潮流趋势,敢于创新的商装品牌。经过与客户相互深度地沟通、交流、讨论、分辨,并融合不同的观点、视角,不同的文化,不同的艺术,不同的审美,更完整地理解世界,理解不同伙伴。在融合的过程,创造了更加有建设性,创造性的方案。展现中国高端制造在国际品牌中的专业形象及文化感染力。欢迎大家莅临香港看展。
展会时间:2023.09.20 - 09.24
展位地址:香港会议展览中心(会展中心)5G224
RONRUN is a commercial clothing brand that has been paying attention to international trends and dares to innovate. Through in-depth communication, exchange, discussion, and differentiation with customers, and integrating different opinions, perspectives, different cultures, different arts, and different aesthetics, we can more completely understand the world and understand different partners. In the process of integration, more constructive and creative solutions are created. Demonstrate the professional image and cultural appeal of China's high-end manufacturing among international brands. Welcome everyone to come to Hong Kong to see the exhibition.
Exhibition time: 2023.09.20 - 09.24
Booth address: Hong Kong Convention and Exhibition Center (Convention and Exhibition Center) 5G224